About Masala
Welcome to Masala, a unique dining experience with a contemporary Indian cuisine. We are dedicated to providing the Llanelli area with exemplary food and service. With family at the heart of everything we do, we prepare each meal with care.
Explore our online menu to place your next order for collection or delivery, and visit our Facebook page to keep updated on all of our latest news. Whether it's your first time, or you'd like to try something different, get in touch and we'd love to help you decide on your next meal.
We can cater up to a 100 guests and have facilities for private functions. We take pride in hosting Charity night buffets, and have supported countless organisations and projects within our local community. Get in touch for more information.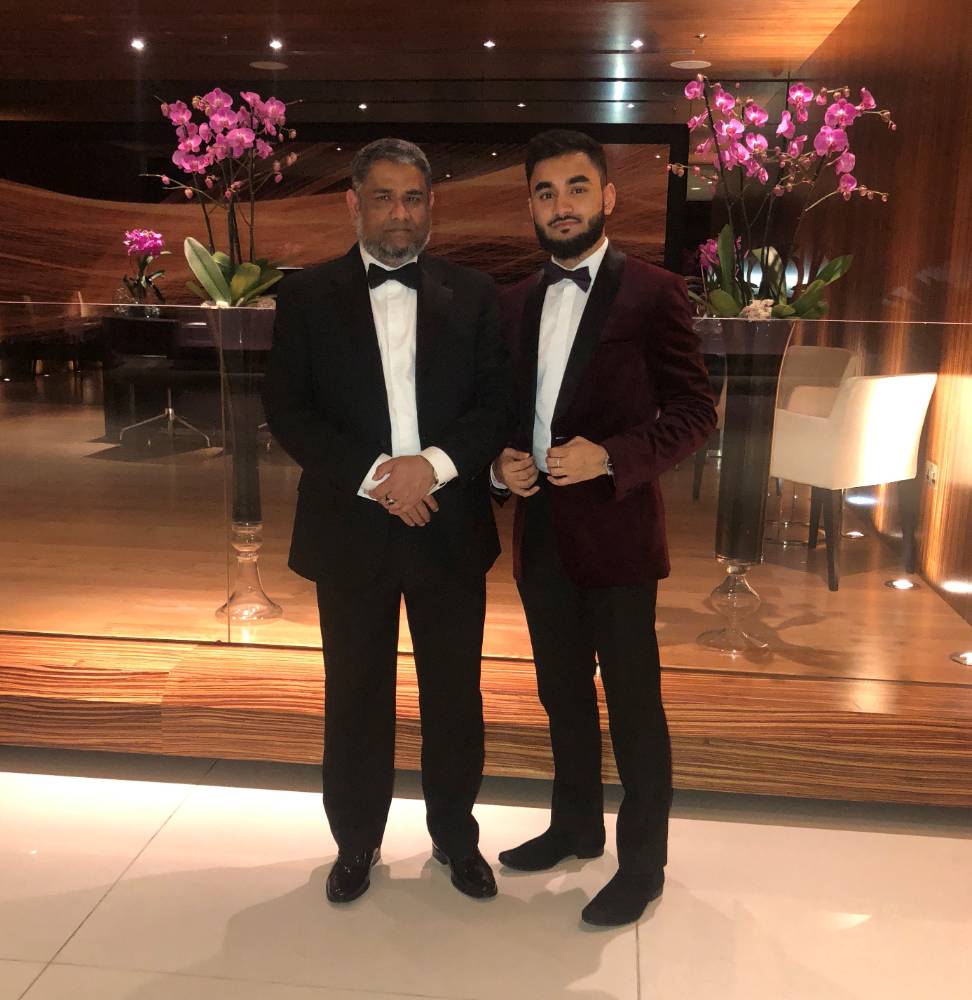 Ahmed (Father, left) and Tanvir (Son, right)
Park Plaza Westminister Bridge Hotel, London, UK
---
Follow Masala on Facebook
Meet the Team
Ahmed
Director & Chef.
Since 1996, Ahmed has been serving curry in the heart of Llanelli. Over the years, he has built a wealth of experience in the British Asian Curry Industry. Masala was then founded in the West End in 2004. Countless dishes cooked and taste buds satisfied, come and try Ahmed's finest curry!
Ahmed currently serves as the General Secretary (Wales Region) and is a National Executive Member (NEC) for the Bangladesh Caterers Association (BCA). The BCA is the umbrella organisation of British-Bangladeshi restaurants, established in 1960 to represent the catering industry run by the ethnic Bangladeshis. In 2018, Ahmed was awarded the Business Leadership Award by the TV Channel, NTV (National Television) which now broadcasts internationally.
Tanvir
Manager
Tanvir joined the family business in 2012 whilst in school as a waiter. This was an avenue to explore his passion of the catering industry and business alike.
He went on to read and graduate with a Master's of Pharmacy from King's College London. Tanvir was presented with the Honorary Life Membership award for his "widening participation and unique lasting legacy" to the King's community. He has recently completed his training with the Swansea Bay University Health Board to practice as a pharmacist.
With years of experience, let him welcome you to the Masala and enjoy the best of Indian cuisine.